Grab a cup of coffee, tea, iced latte, or any other beverage, and let's sit down for another Meet the Beast interview. Dali, our Happiness Hero has lived in 9 countries and now has found himself in Tallinn, Estonia. Let's jump in and find out where is he coming from, what brought him to Tallinn, and most importantly – how has he adjusted to northern weather.
Could you please introduce yourself shortly?
My name is Dali, an easy-going, empathetic, and understanding person. I was born in Tunisia, but traveled and lived in many different countries in Europe. I moved to Tallinn and joined Beast in November 2021 and I am very happy with my choice.
You joining Beast was quite unexpected and a bit life-changing for you. Tell us about that.
I was living in the Netherlands when I was contacted by Beast and asked to join the family. Before moving to Tallinn, I didn't know much about Beast or Estonia but I had a good feeling and I just followed it. So far, it has been an amazing journey, and the future looks more promising than ever!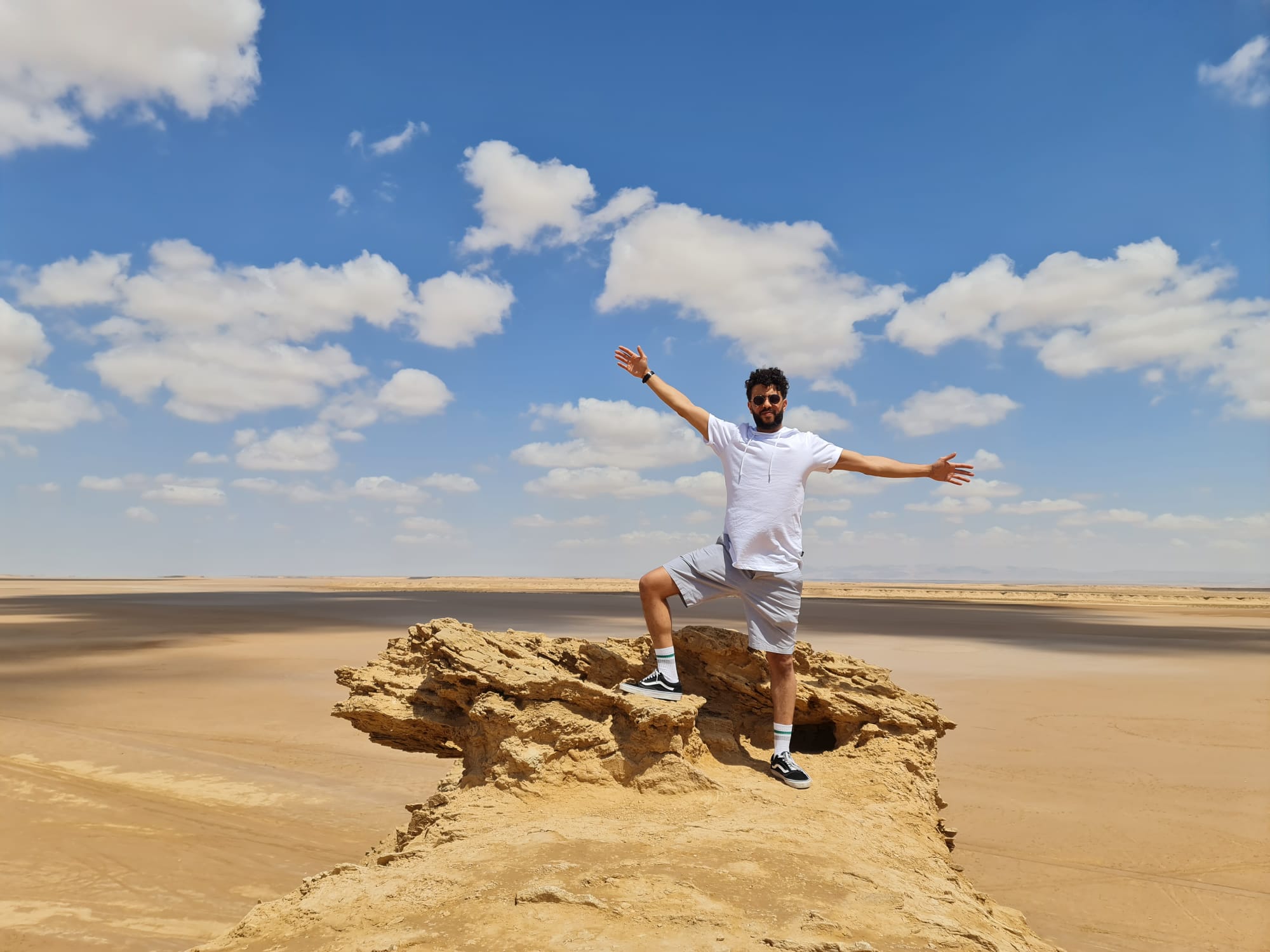 Born in Tunisia and spent most of your time in southern Europe, how's Estonian weather treating you?
I think Estonian wintertime is quite challenging for everyone! As I mentioned earlier, the first time I came to Tallinn was during the month of November so I could experience low temperatures at an early stage of my Estonian journey. Thanks to my previous relocation experiences, I gained strong adaptation skills that helped me to face the tough weather.
Your nickname in Beast is Happiness Hero, what does that mean and how does your regular day look like at Beast?
My main focus is customer support and I try my best to keep our customers happy, hence the nickname. Since I'm an office person, I like to spend my working hours in the co-working space, but I also do remote work from home from time to time. I start by listing my daily tasks in my notebook and go through them one by one. My lunchtime and coffee breaks are spent with my colleagues.
We all love those lunch break stories about your travels, how many countries have you been to? Do you have a favorite?
Many, but at the same time not enough! I don't remember the exact number but I had the chance to live in around 9 countries and experience several different cultures. This is what made me a very tolerant and empathetic person. My favorite place is Lisbon: I spent an amazing time there and I will always remember that city as my first love.
Any secret talents you may have?
Black belt in daddy jokes.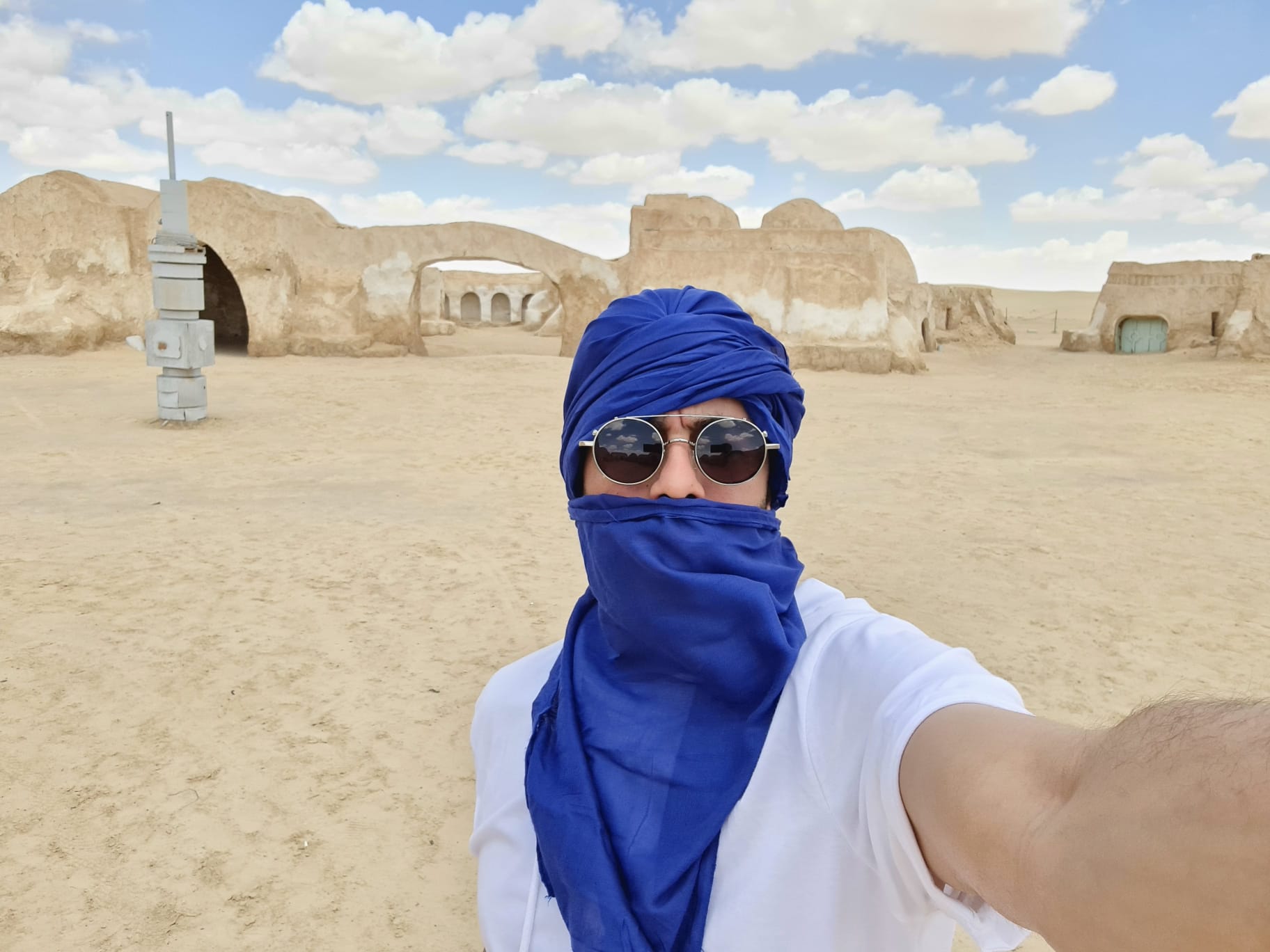 Never a dull moment around you for sure! We have just one last question.
A bonus question: If you could have one superpower what would it be and why?
I would most probably choose to erase hate in people's minds.
Thanks a lot, Dali and indeed he is a real Happiness Hero. Not one single time have we seen him not smiling or being angry, he always brings good energy and even better jokes around us. Your team appreciates you!
Meet the other Beasts:
Meet Tony – From all around the world to Estonia, how to fit in?
Meet Alvaro – Spanish Man Living and Working in Norway
Meet Kreete – Our Head of Creative With Many Talents